Opening for season: 
June 17th 2023 – Aug 1st 2023
Walk or Ride you pick, is fine with us. We have a golf cart to shuttle you would rather sit back and enjoy!
Weather
Check the weather as this is an outdoor experience! July can be hot! Fields can be muddy, during storms or lightning we will ask all to come in from the fields. 
Fees
The Fields are free to enter and tour! If you decide to purchase a flower to transplant to your home plant pricing is $5.00 and up
Time
Be sure to give yourselves plenty of time to visit all 13 fields, a quick visit would be 45 min to walk and see all the flowers.  If you select plants to take home allow extra time!
Bring
Umbrellas sure, no need to bring a shovel we will do all the work for you.  Ware footwear that is comfortable and water proof if it has been raining.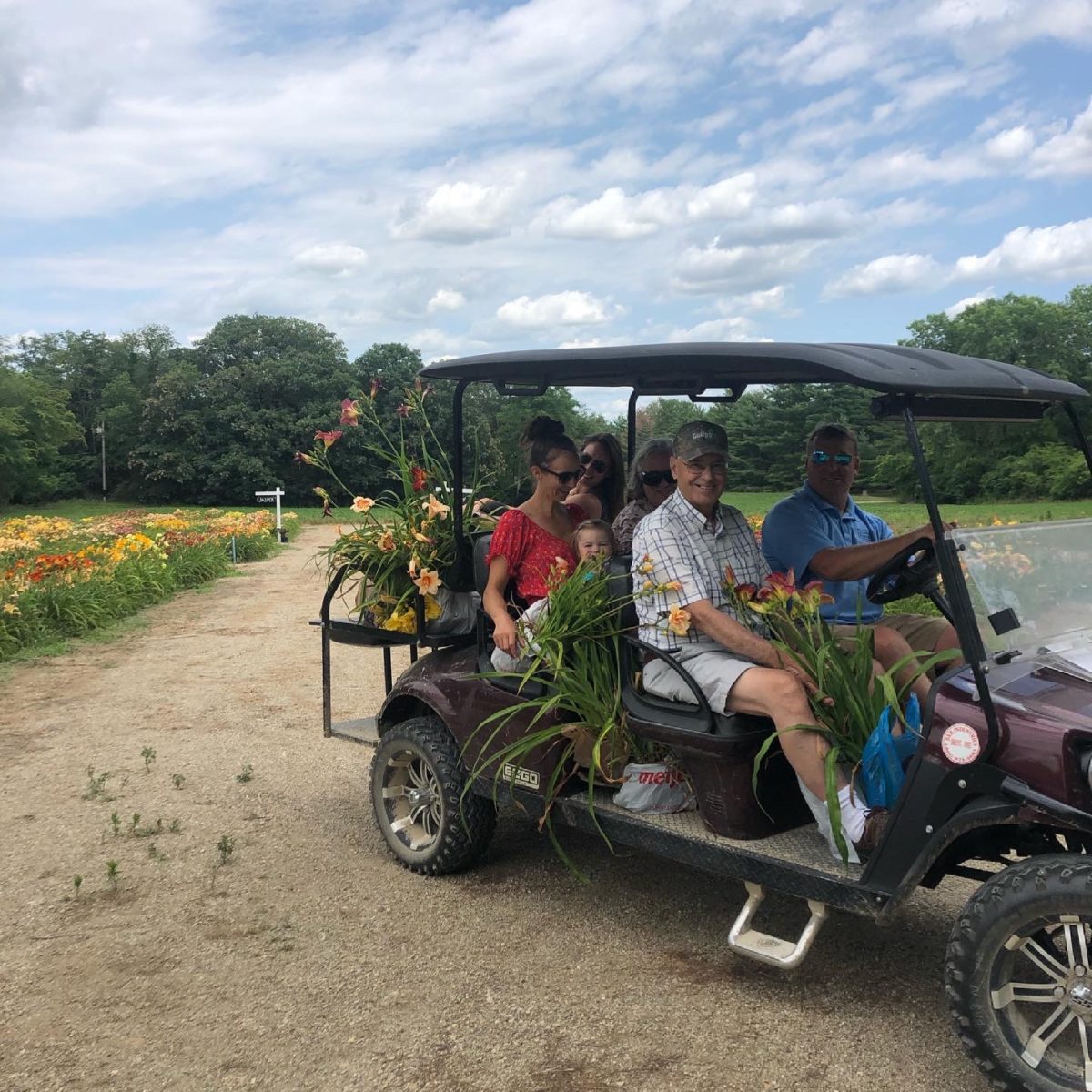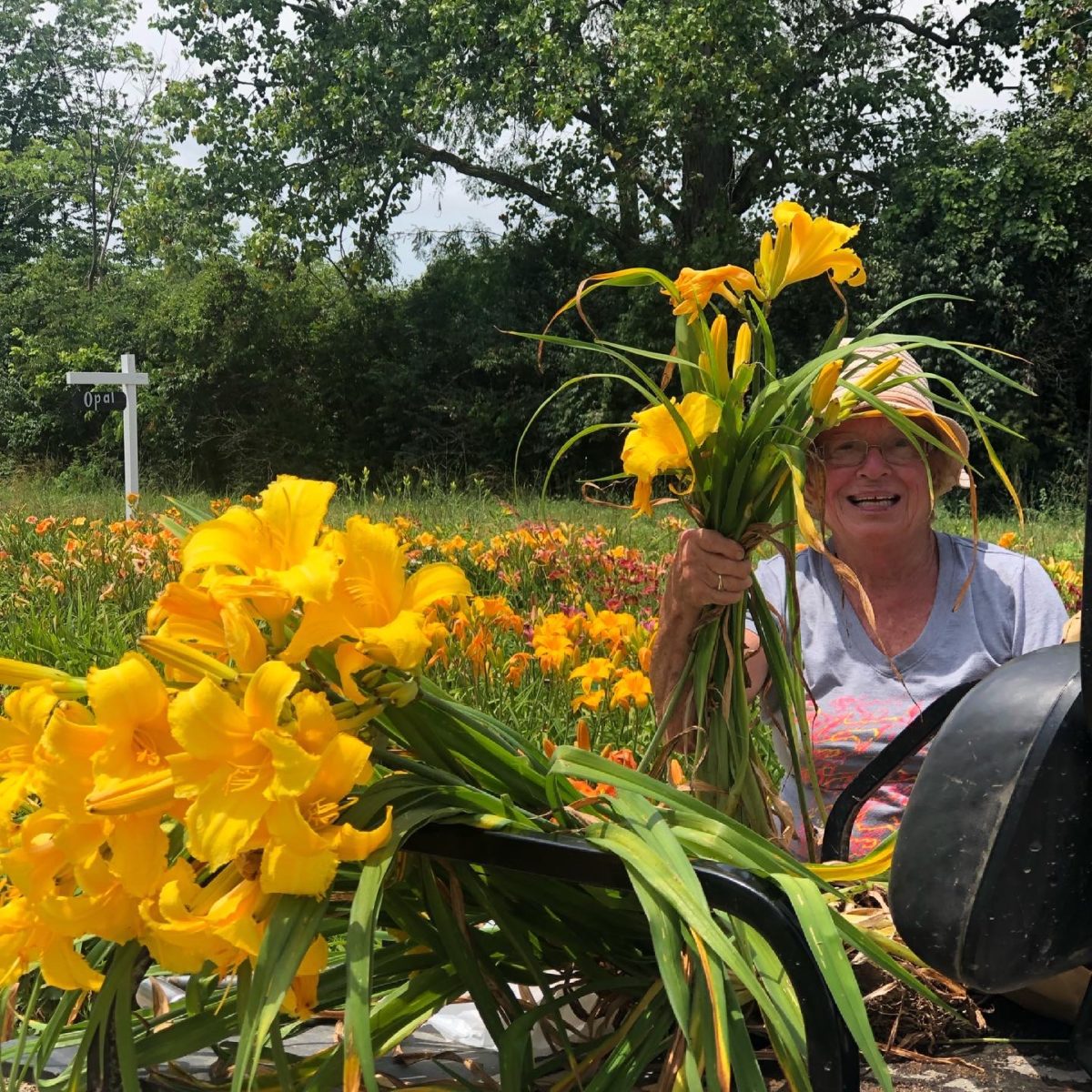 NEW FOR 2022!!!  We added over 100 new daylilies a grower in southern Ohio, Daylilies of the Valley of Lebonon Ohio.  Jackie and Dan retired fall 2020 and we hope to carry on their tradition of amazing flowers!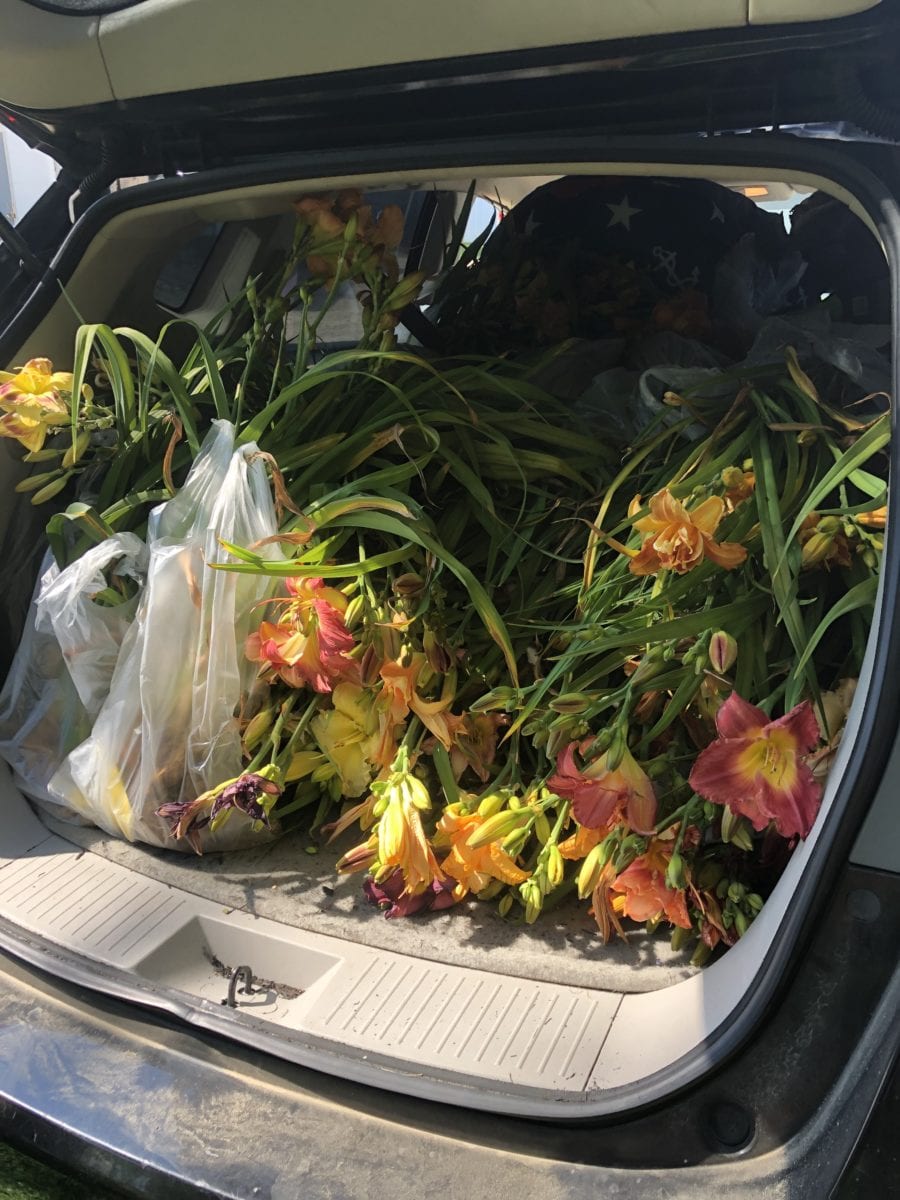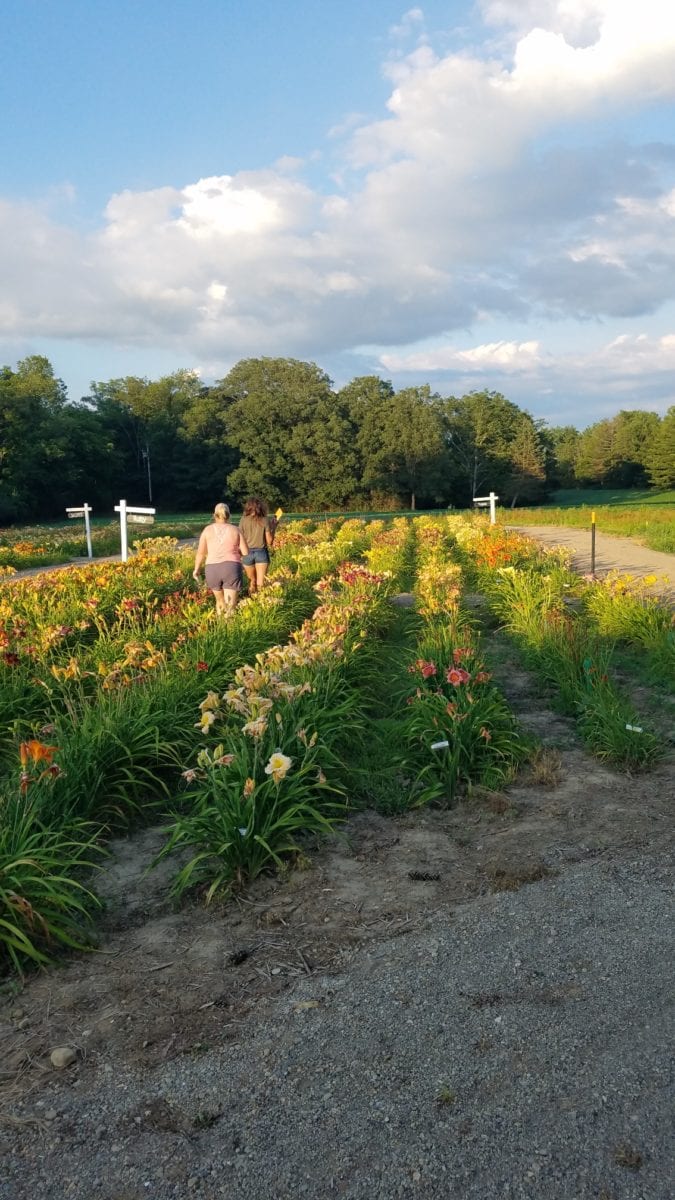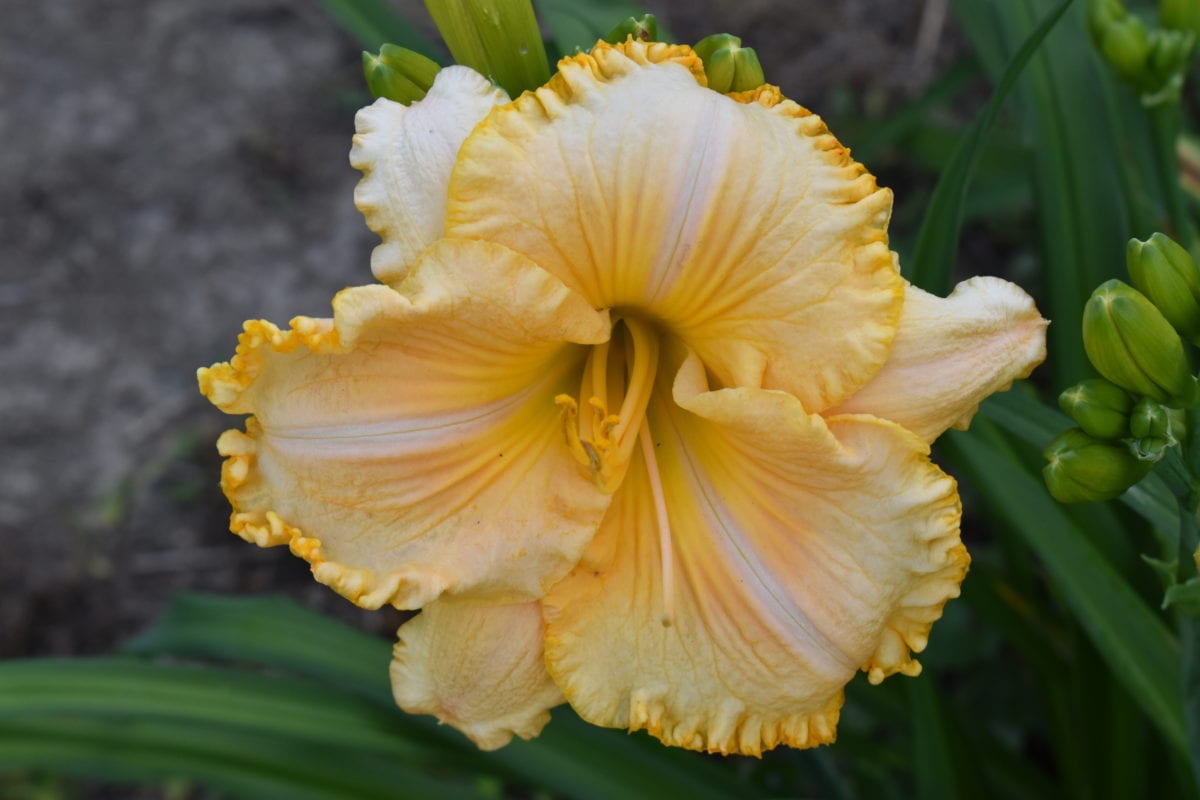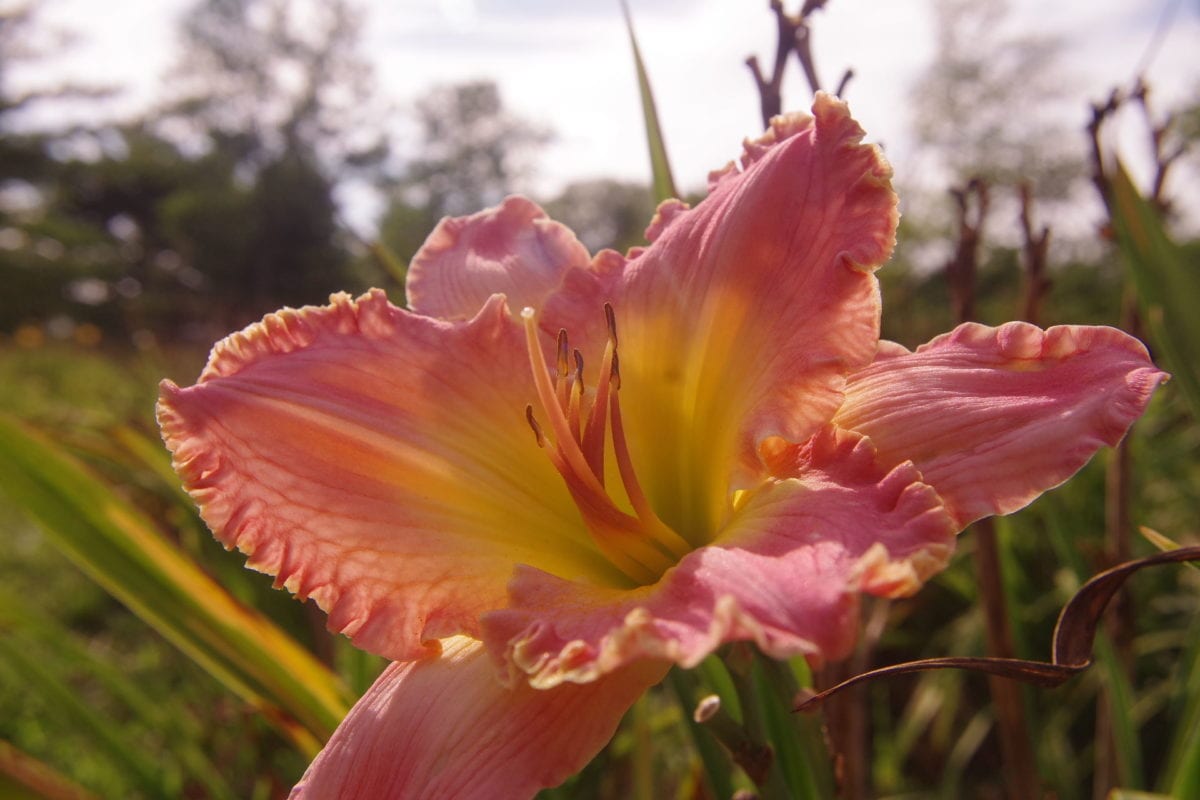 We have daylilies from over 50 Hybridizers including;   Gossard, Hansen, Joiner, Kichhoff, Kinnebrew, Marsh, Molclovan, Salter, Sikes, Smith, Stamile, Trimmer, Warrell, Woodhall and Yonski.  Please reach out to us if you are looking for a specific Hybridizer!